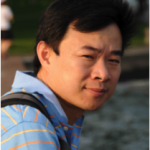 Eric Xing, Ph.D(PI)
Professor of Machine Learning Department & Language Technology Institute & Computer Science Department
Director of Center for Machine Learning and Health, CMU
Eric's principal research interests lie in the development of machine learning and statistical methodology, and large-scale computational system and architecture, for solving problems involving automated learning, reasoning, and decision-making in high-dimensional, multimodal, and dynamic possible worlds in artificial, biological, and social systems.
Wei Wu, PhD (Co-PI)
Associate Research Professor
Computational Biology Department, CMU
Wei's research focuses on understanding complex human diseases by undertaking integrative approaches, which combine biology, computational and statistical learning, bioinformatics, and genomics. My role in the research being carried out in the CDAR is to apply novel machine learning methods to: i) identify genetic and gene expression biomarkers for drug abuse disorder; and ii) help diagnose and effectively treat patients with drug abuse disorder.
Seunghak Lee, PhD
Computer Science Department, CMU
Seunghak's research interests include computational biology and machine learning. I am interested in integrative approaches for genetic analyses that combine multiple data sources, and large-scale machine learning algorithms and systems to understand drug abuse.
Micol Marchetti-Bowick, PhD student
Machine Learning Department, CMU
Micol's research focuses on developing novel machine learning algorithms to uncover i) association of genetic markers (such as SNPs) for drug abuse disorder with gene expression data; and ii) gene networks involved in drug abuse disorder using gene expression data.
Yang Choo, MS student
Computational Biology Department, CMU.
Yang's research focuses on computational systems biology. He is interested in understanding the connection between asthma and drug abuse disorder using phenotypic clinical data and gene expression microarray data.